Member Directory



Posted 2 weeks ago by John Palumbo
Greetings, I'm Joel Vasquez at J.C. Window Screens! I've been manufacturing and repairing window screens in the beautiful Wimberley area since 2015. I will come...
Window Screening / Wimberley / 8 views
Posted 3 months ago by John Palumbo
Wimberley Valley Saori is  a Registered Saori Studio and Saori Dealer Saori weaving classes, looms, weaving supplies and yarn are offered.  Rigid heddle weaving instruction,...
Arts & Culture,Visual Arts / Wimberley / 14 views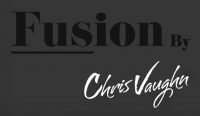 Posted 3 weeks ago by ChamberMaster
Muscle Computing provides a set of software and hardware tools that are necessary to accept credit card payments, sell things online and optimize your business...
Business Services / Wimberley / 17 views