Wimberley
Posted 2 months ago by John Palumbo
Upscale 4 Bedroom Ranch on 8 acres only 1 mile from town. Remodeled in January 2019. Fabulous Rock n' Roll art, goose down sectional, hot...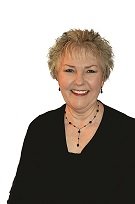 Posted 2 months ago by John Palumbo
Mickey has been selling real estate since 2007. Prior to becoming a Realtor, she worked as a legal assistant and owned a Title Search company...
Real Estate / Wimberley / 19 views
Posted 3 months ago by John Palumbo
Green Steam voted Best of Wimberley 3 years in a row! Green Steam specializes in environmentally friendly, organic, and safe green products. We offer cleaning...
Restoration Services / Wimberley / 28 views