Shopping
Posted 2 weeks ago by John Palumbo
Royal Iron and Wood is custom metal and woodworks business located in Wimberley TX. Owned and operated by artisan Bobby Royal with 20 plus years...
Custom Furniture / Wimberley / 5 views
Posted 3 months ago by John Palumbo
We're a family owned and operated, faith-based retail store. I am a "retired" pastor (RevDeb), so of course we have a prayer box for you...
Retail Stores,Shopping / Wimberley / 109 views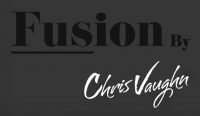 Posted 8 months ago by John Palumbo
Royal Orange Trading Company, LLC, provides home decor and dinner ware to beautiful homes and the dining table. Royal Orange imports hand painted decorative items...
Shopping / 93 views
Posted 9 months ago by ChamberMaster
Wimberley's Helpful Place Come see us for all your home improvement needs. Tools, Hardware, Gifts, Greeting Cards, Toys, Automotive, Lawn & Garden, Paint, Paint Mixing,...
Hardware Stores,Retail Stores,Shopping / Wimberley / 234 views