Arts & Culture
Posted 2 years ago by ChamberMaster
The Wimberley Village Library was created in the hearts and minds of community volunteers in 1976. It began as a small collection of donated books...
Cultural,Nonprofits / Wimberley / 340 views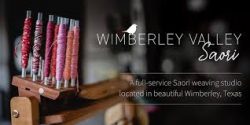 Posted 2 years ago by John Palumbo
Wimberley Valley Saori is  a Registered Saori Studio and Saori Dealer Saori weaving classes, looms, weaving supplies and yarn are offered.  Rigid heddle weaving instruction,...
Arts & Culture,Visual Arts / Wimberley / 208 views
Posted 2 years ago by ChamberMaster
The Wimberley Institute of Cultures is a non-profit organization formed to recognize and protect the natural, historical, archaeological, and cultural resources of the Wimberley Valley. WIC...
Cultural,Nonprofits / Wimberley / 243 views