Suffarage Centennial Celebration
November 9, 2019 @ 1:00 pm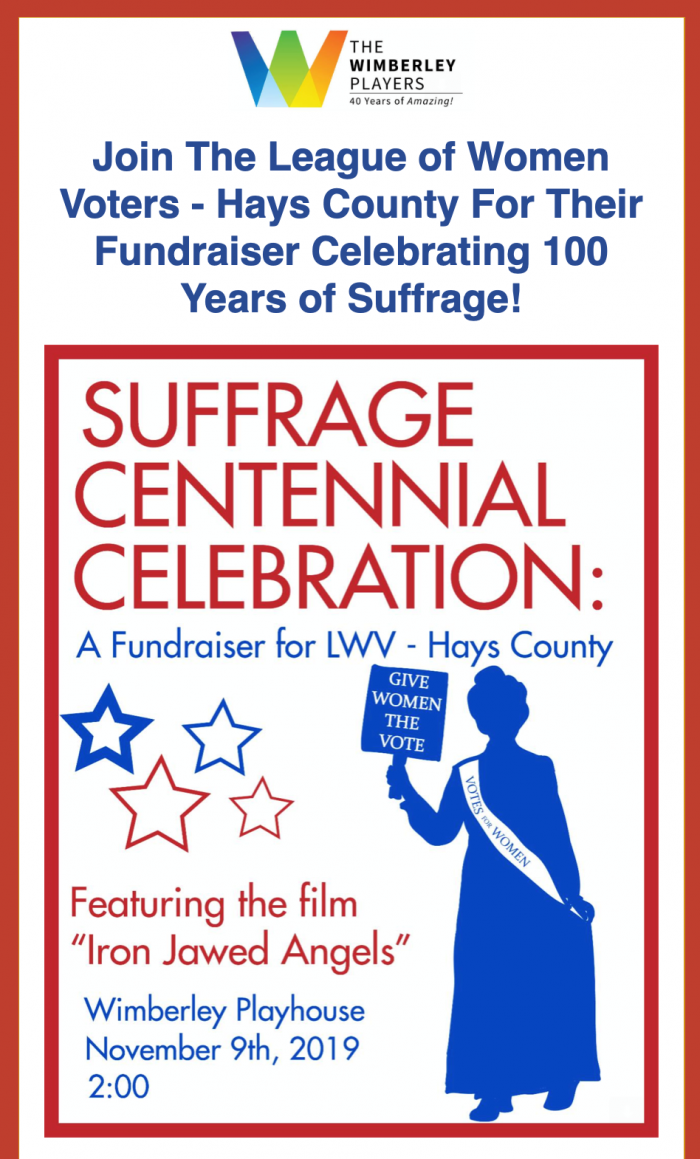 Celebrate 100 years of suffrage with The League of Women Voters – Hays County! The League will be showing the film "Iron Jawed Angels" and the event will feature readings from the writings of several suffragettes. Tickets are $30 and can be purchased online at www.wimberleyplayers.org or
by calling (512) 847-0575.
Tickets Available At the Door!
Related Events