Documentary Film Night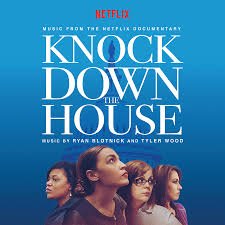 Director Rachel Lear captured lightning in a bottle when she turned her cameras on four exceptional women who mounted grassroots campaigns against powerful incumbents in "Knock Down the House", an inspiring look at the 2018 midterm elections that tipped the balance of power.  The film has been perceived as the AOC documentary, but three other women, Cori Bush, Amy Vilela,and Paula Jean Swearengin all recieved pride of place as well, and are featured in the film.
Knock Down the House premiered at Sundance, where it won the Audience Award, the U.S. Documentary, and the Festival Favorite Award.
The usual HEALTHY potluck starts at 6:45pm, followed by the film at 7pm. As always, there will be an optional discussion after the film
Related Events