4th Annual Mermaid SPLASH Fest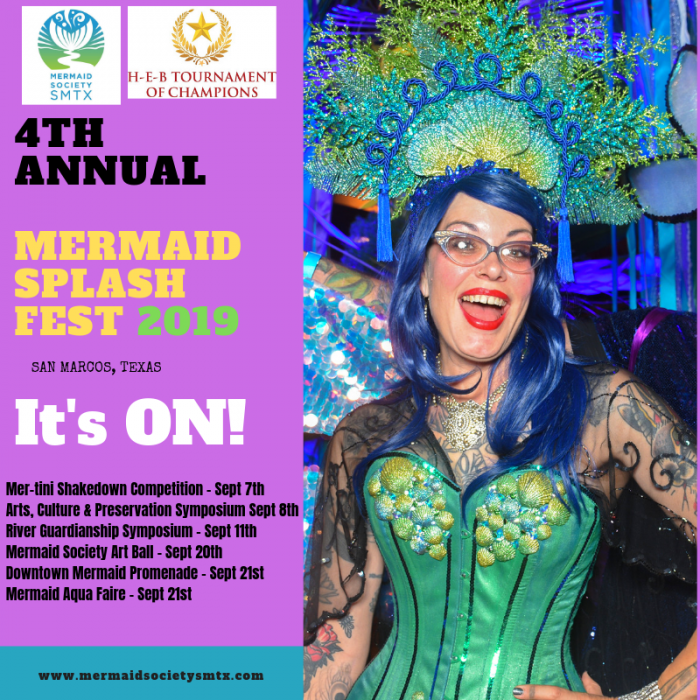 SPLASH stands for Stewardship, Preservation, Local, Arts, Sustainability, Heritage
SMTX Mermaid SPLASH, is an annual city-wide, multi-event festival, celebrating our city's arts, culture, heritage and our most precious resource, the San Marcos River. This 15-day festival has something for everyone! SPLASH is designed to be an all-inclusive community platform to inspire connection in celebration of our creative community and river culture.
We highlight the San Marcos River by using this platform to leverage engagement for education and protection of our river through various events and activity organized by community organizations, schools, businesses and the like.   The symbol of the Mermaid is meant to inspire the spirit of unity with all San Marcans and encourage collaboration for community good.
She is the past, present and future of San Marcos, guardian of our river and champion of the arts!
Related Events