Member Directory



Posted 3 years ago by ChamberMaster
A beautiful wedding and events venue with a romantic, rustic pavilion including bathrooms and prep area for caterers.  All nestled in a gorgeous vineyard.
Event Centers / Wimberley / 536 views

Posted 1 year ago by John Palumbo
Provide full array of client services, including home interior design, paint/color treatment, fabric selection, furniture arrangement, window treatment designs, installations, selection of new furniture and...
Interior Design / Wimberley / 223 views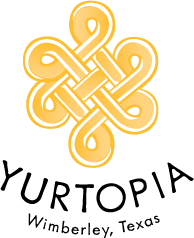 Posted 2 years ago by John Palumbo
Yurtopia Wimberley provides the most comfortable, luxurious glamping experience for those wanting to unplug and relax in a natural setting. Each climate-controlled yurt is tucked...
Accommodations,Glamping,Lodging / Wimberley / 667 views
Posted 3 years ago by ChamberMaster
Zweites Haus, School of Wimberley is a christian based preschool for children ages 2 months to 5+. We offer full time and part time enrollment...