Member Directory



Posted 2 years ago by ChamberMaster
Enjoy the perfect get-a-way in this 2 bedroom 2 bath house with a contemporary flair nestled up against Smith Creek on 2+ acres. Relax on...
Accommodations,Lodging / Wimberley / 613 views
Posted 2 years ago by ChamberMaster
Seton Medical Center Hays, a member of the Seton Healthcare Family, opened in Kyle on October 1, 2009. The $143.7 million project represents the largest...
Posted 2 years ago by ChamberMaster
ACC is available in several counties throughout the Austin area through campuses, centers and dual credit classes. Contact web page for information
Posted 9 months ago by John Palumbo
Tree service that includes tree trimming, tree removal treatment, hedge trimming, cabling, tree sales and planting, ball moss removal, and stump grinding, all done after...
Landscaping, Yard, and Tree Services,Service / Austin / 242 views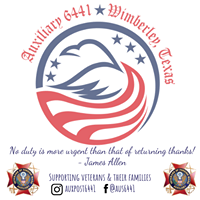 Posted 10 months ago by John Palumbo
We are the Wimberley chapter of a National Organization of family members of Veterans who defended our country in combat on foreign soil. We recognize...
Nonprofits / Wimberley / 236 views