Member Directory





Posted 9 months ago by John Palumbo
TrustTexas Bank is a full service financial institution serving the communities of DeWitt, Victoria, Hays, Comal, Guadalupe and the surrounding counties. The Bank is locally...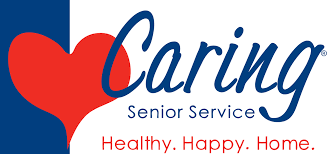 Posted 8 months ago by John Palumbo
Caring Senior Service has served seniors in the area for almost 15 years, providing all the support services needed to remain safely and comfortably at...
Home Health Care / 147 views
Posted 2 years ago by ChamberMaster
1 home with loft sleeps 6-8 3 rooms with 2 queen beds and shower 1 room with king bed and shower
Wimberley / 156 views
Posted 1 year ago by ChamberMaster
Friends of Blue Hole (since its formation in 2005) helps promote, protect, preserve and develop Blue Hold Regional Park which is owned by the City...
Nonprofits / Wimberley / 158 views

Posted 2 years ago by ChamberMaster
Wimberley Medi-Spa is a doctor supervised facility that offers laser services for hair removal, sun damage, spider veins and wrinkles. Other services include Botox, permanent...
Wimberley / 158 views