Member Directory



Posted 7 days ago by John Palumbo
Greetings, I'm Joel Vasquez at J.C. Window Screens! I've been manufacturing and repairing window screens in the beautiful Wimberley area since 2015. I will come...
Window Screening / Wimberley / 6 views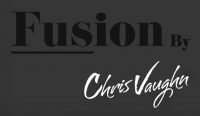 Posted 2 weeks ago by ChamberMaster
Muscle Computing provides a set of software and hardware tools that are necessary to accept credit card payments, sell things online and optimize your business...
Business Services / Wimberley / 13 views
Posted 1 month ago by John Palumbo
CoWorking Shared Office Space. We accommodate Daily/Monthly memberships along with Dedicated Desk options. Also, we provide (2) Meeting/Presentation Rooms for you to host your next...
Commercial Real Estate / Wimberley / 50 views