The Village Store
The Village Store is pleased to announce the opening of our new "Eclectic Colletion" at 450 River Road in the Lilly Dobie House.  Featuring antiques, vintage clothing, boutique clothing and many unusual and interesting items.
Tuesday - Saturday 9:00am-2:00pm.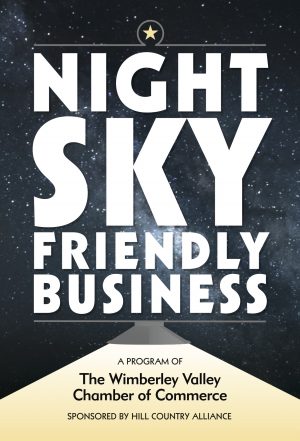 The Village Store has been awarded the Night Sky Friendly Business designation in recognition of a responsible and environmentally sensitive approach to outdoor lighting - providing illumination without light trespass, enhancing safety without glare, and helping to preserve the beauty of the Texas Hill Country's starry nighttime sky for all to enjoy.
The Wimberley Valley Night Sky Friendly Business Recognition Program is sponsored by the Wimberley Valley Chamber of Commerce, endorsed by the Hill Country Alliance and supported by the Wimberley Valley Dark Sky Committee. The program encourages the practice of responsible outdoor lighting.