The Med Spa
Wimberley's premier laser, skin and injectable boutique.  Also offering medi facials, skin rejuvenation laser, permanent make-up, photo facials (IPL), professional make-up application for special occasions.  Voted Best of in Spa Category in 2016.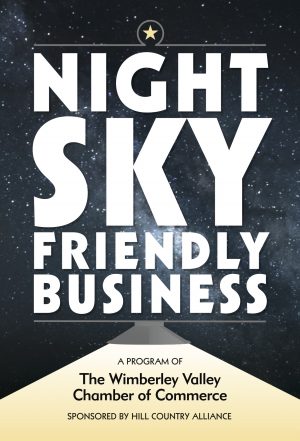 THE MED SPA has been awarded the Night Sky Friendly Business designation in recognition of a responsible and environmentally sensitive approach to outdoor lighting - providing illumination without light trespass, enhancing safety without glare, and helping to preserve the beauty of the Texas Hill Country's starry nighttime sky for all to enjoy.
The Wimberley Valley Night Sky Friendly Business Recognition Program is sponsored by the Wimberley Valley Chamber of Commerce, endorsed by the Hill Country Alliance and supported by the Wimberley Valley Dark Sky Committee. The program encourages the practice of responsible outdoor lighting.